Hi,
I am currently planning on wiring up a konnected alarm panel interface to my system and was wondering how to connect the trigger and arm/disarming. My system looks very similar to the one used for the video tutorial, but I don't see any mentions on the system diagram for the programmable pins, though something similar appears to be on the board. Here are some images of my system: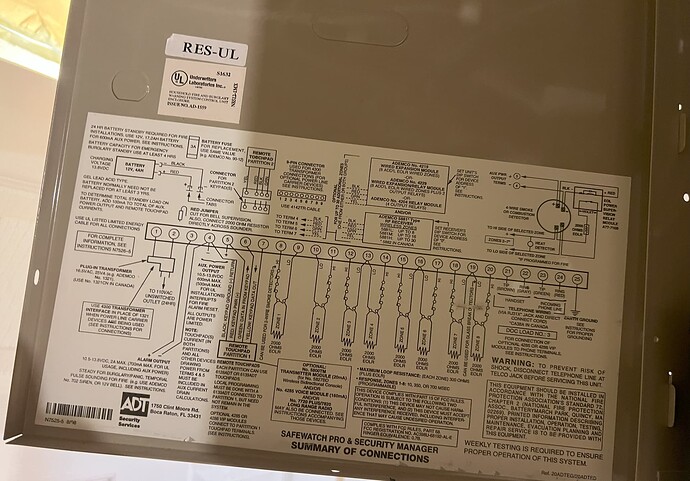 I'm pretty new to this so I'll also list some other questions about this whole system.
It is my understanding that having a trigger is required for noonlight monitoring. Is this true?

Can I power the konnected board from the alarm system itself? The wiring diagram says 600ma max but the boards usually come with higher amp ratings. Would this be an issue at all?

The keypad panel I have is not ideal for reprogramming but it appears that it can do it. How difficult would it be to hook up a different keypad for programming?

On an unrelated note, I'm interested in the konnected battery for some of my networking equipment. How is battery health maintained on those units? Are the batteries charged to 80% or something?
For anyone who's read this block of text thank you lol.