Hello, I posted this on the Home Assistant Forum but I thought I might see if I can get some advice here.
Long story short. After setting up remote access the Konnected Alarm Panel has decided it will no longer connect.
I ended up deleting the integration and re-installing it. After a few attempts it recognised the panel..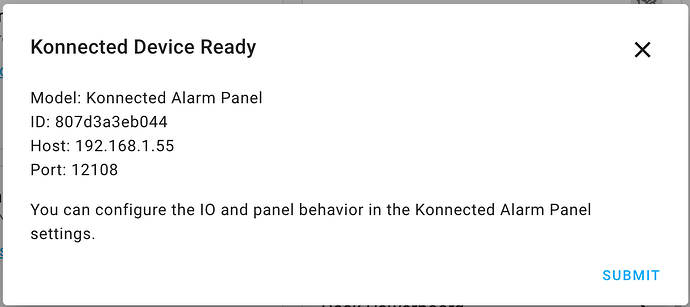 I then got an error message saying it "failed to setup". Reconfigured all zones, restarted home assistant. All sensors remain in an "Unknown" state.
I do not see the panel in the Konnected iOS app though I can ping the device so it is on the network.
I am running firmware 2.3.5. Any ideas? I'd sure like to hear em.