Hi,
I have received my Konnected board and am happy with all the zone connections, however, as a user based in the UK, I've found the siren wiring confusing. I looked at the following page:
https://help.konnected.io/support/solutions/articles/32000026325-wiring-a-siren-uk-version

unfortunately this page does not have the correct labels for my setup. I have an Ade Optima Compact alarm and the external siren/bell connections are marked up as such:
T =Strobe- (manual says -ve tamper return)
A =Strobe+ (manual says -ve supply 0V)

D = Bell+ (manual says +ve supply 12V)

B=Bell- (manual says -ve sounder trigger)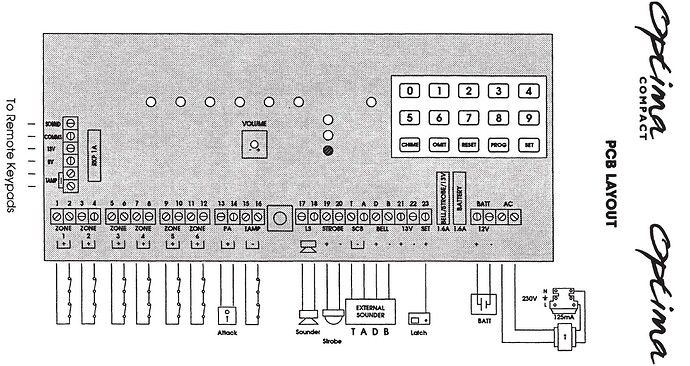 Could someone with the same/similar panel in the UK or EU tell me which of the TADB connections should be connected to which of the Alarm/Aux connections on the Konnected board please? I don't want to try trial and error as I am worried I may damage something.
Thanks,
Steve.